July 10, 2017
A Guide To Legowelt's World Of Aliases And Pseudonyms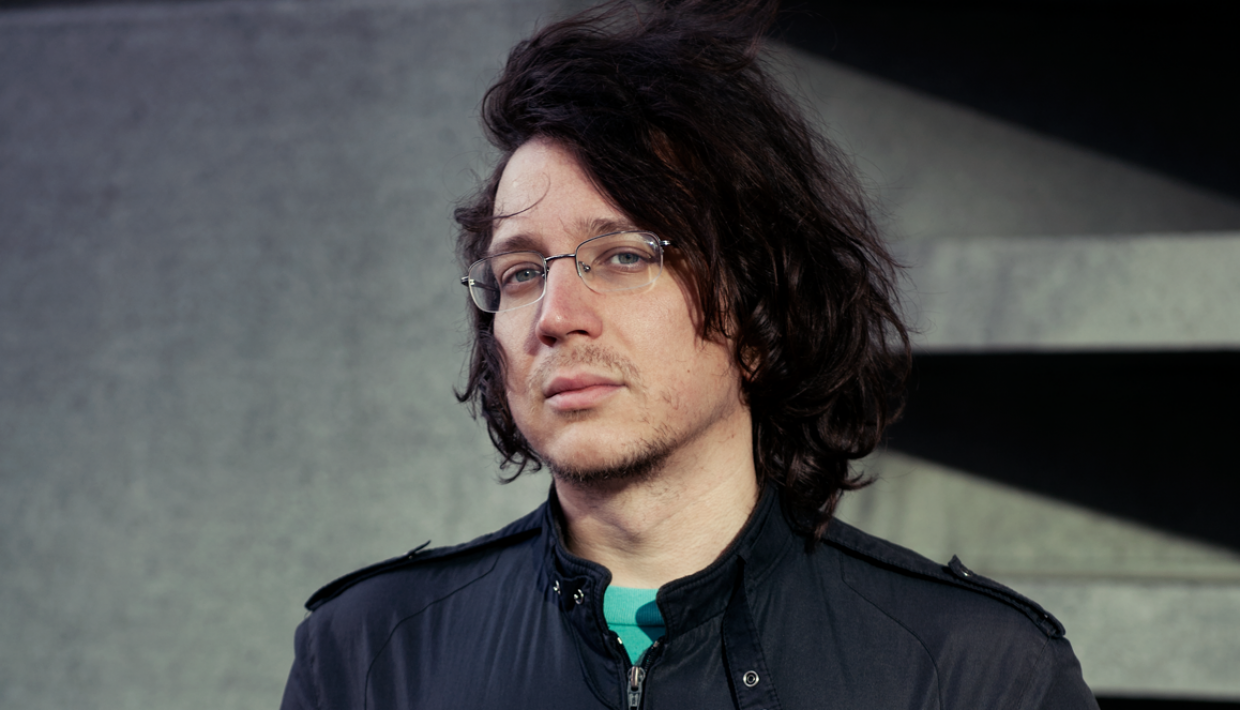 Danny Wolfers is a man of many, many faces. The Dutch producer is most commonly known as Legowelt, the alias which delivered his breakthrough hit "Disco Route" back in 2002 when Sven Väth's Cocoon licensed the track from Ghostly International. Wolfers' output is as prolific and versatile as his playful use of different identities. Discogs lists over 30 alter egos he has amassed since first stepping into the limelight in the mid to late '90s. His choice of references are always nerdy, steeped in idiosyncrasies and informed by a healthy dose of stoner humor—a quality that encompasses Wolfers' complete universe of track titles, artwork, short films and the various merchandise he's produced over the years. Ahead of his performance as Legowelt at PAL next weekend, we've randomly picked 10 alter egos as possible points of entry into the psychedelic wonderland that is the mind of Danny Wolfers.
You can RSVP to the event here.
Smackos
Smackos is Danny Wolfers doing it Kosmische Musik style. As much as his sound is indebted to early Chicago house, Detroit techno, italo disco and various variations of classic rave, his discography is also filled to the brim with the influence of 70s experimental synth music, often wandering off into new age territory. As Smackos he's released six albums so far. A Vampire Goes West, his latest, was just released a couple of months ago on Nightwind Records, which is also run by Wolfers.
Occult Orientated Crime
What's not to love about this project name? The occult is a common theme in Wolfers' work. Since 2014, he's released three albums a Occult Orientated Crime, most notably one on Dekmantel just last year. Musically all three albums (one of them is a live recording) veer between darker ambient bits and pure arpeggio bliss, weaved together as faux-soundtracks to strange sci-fi flicks.
Nacho Patrol
Nacho Patrol started out as an outlet for Wolfers to fuse afro beat tropes with his typically psychedelic melodic take on house and disco. Lately, his output as Nacho Patrol has been less singular within his own oeuvre and has aligned more often than not with tracks he'd put out as Legowelt, too. Other than that it's one of his most prolific projects.
Franz Falckenhaus
Franz Falckenhaus could be a character in a John Le Carré novel. If Le Carré had a soft spot for psychedelics. The four Falckenhaus albums have titles like Stories From My Cold War, The Lost Border or Secret Microcassettes, all of which have been released on Wolfers' own Strange Life label as either CDs, cassette or digital-only. They all show him at his most ambient and drone-y.
The Psychic Stewardess
So far, The Psychic Stewardess only made one appearance in Wolfers' discography, but it's easily one of his greatest project names. Who wouldn't want to read the tales and adventures of a psychic stewardess? Like many of his releases, Spiritual Foundation—his sole release under the moniker—was released as a CDr on Wolfers' own Strange Life Records.
Seaside Houz Boys
Seaside Houz Boys sees Wolfers reimagining the sound of Lil Louis' early Dance Mania releases. His EP for DJ Haus' label Hot Haus under the name includes a couple of floor-wrecking tracks like "Nude Beach".
Florenza Mavelli
The back story to Florenza Malvelli's Special Brigade is a typical Wolfers juxtaposition of cliched plot twists. It's a soundtrack for an imagined reactionary action flick about a member of a Special Brigade in 1980s Italy who fights organized crime and left wing groups. He eventually finds out that he's being used and starts a vendetta, only to find himself siding with a local Mafia boss. All of this to the sound of dusty synth work-outs and sparse beats.
Calimex Mental Implant Corp.
How does Wolfers decide which of his many records actually gets pressed onto wax? El Saber Del Arpavor, his sole album as Calimex Mental Implant Corp., made it onto shiny black vinyl last year on his own Nightwind Records. Musically, it's classic Wolfers with a few great oddities like the downbeat jam "A Wolf In The Desert".
Rising Sun Systems
Discogs categorizes Oberheim Space, the album Wolfers produced as Rising Sun Systems, as vaporwave. Pretty misleading if you ask us, but the other two styles provided, ambient and new age, make up for that. It's instant psychedelia to mentally drift away to. The album features another great breakbeat/downtempo track,"I Was Born In A Valley Of Freaks" , that deserves to be played on all chill-out floors of the future.
Satomi Taniyama
Sure, being the analog synth nerd he is, Wolfers was bound to pose as a Japanese producer at some point. There's no back-story to Satomi Taniyama, only the 2010 album Portopia, which is another exercise in Wolfers-style ambient flourishes.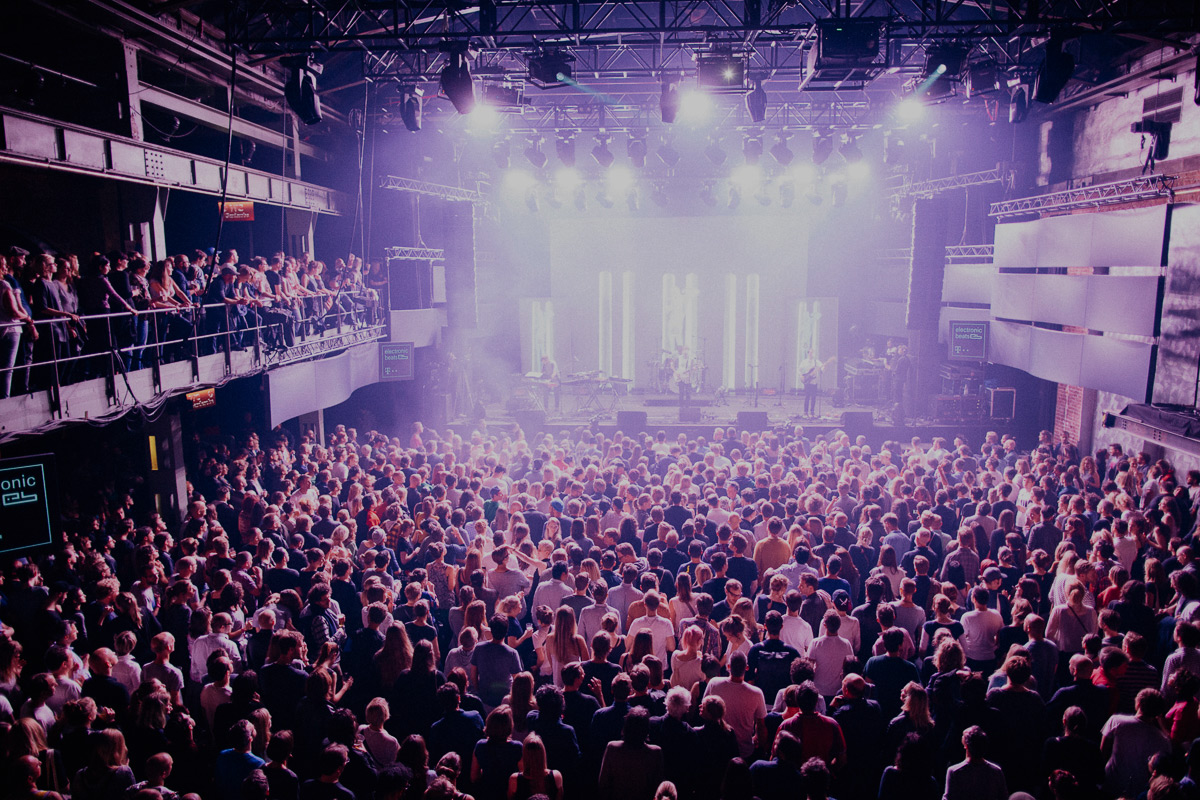 newsletter
Subscribe to the electronic beats Clubnight newsletter.