June 6, 2017
Portable's 10 Most Important And Beautiful Tracks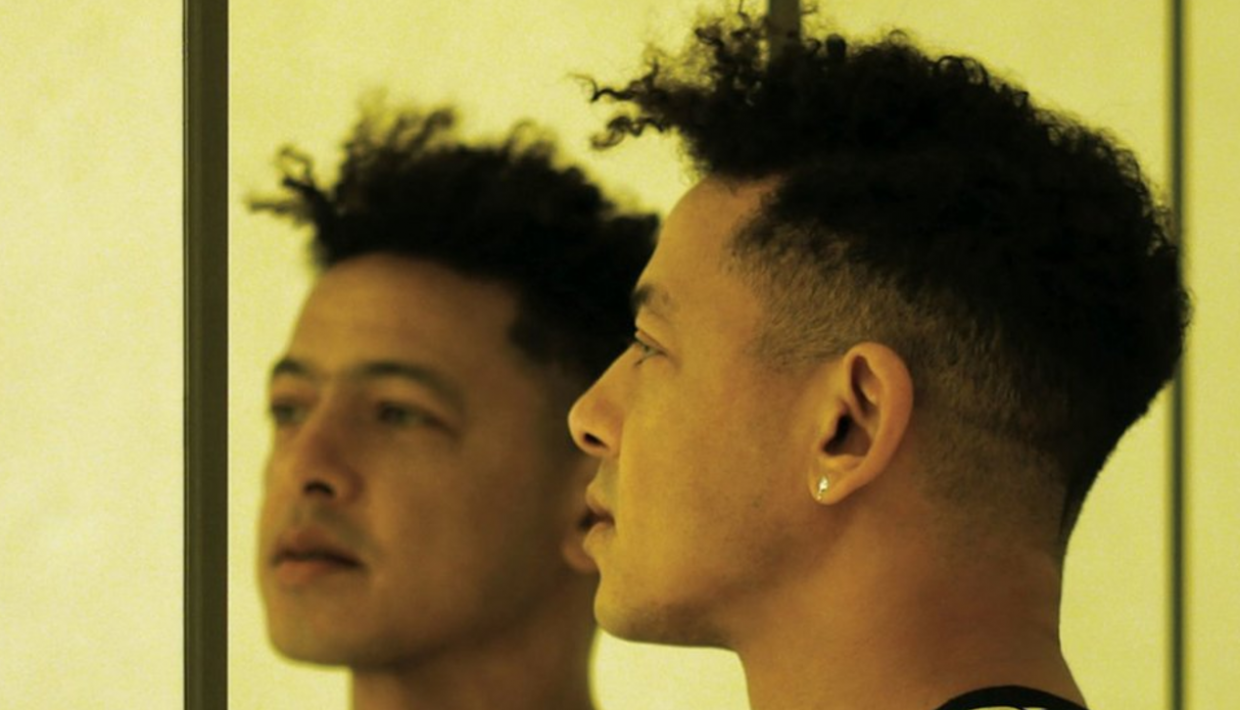 Alan Abrahams (a.k.a. Portable) has come a long way as a producer and live act. The Cape Town-born and now Berlin-based singer and beatsmith first came to prominence in the early 200s during the heyday of clicks, cuts and microsamples. Releasing on labels like Andy Vaz's Background, Barbara Preisinger and Pole's ~scape or his own co-run imprint Süd Electronic, he fused crisp minimal electronics with the syncopated rhythms of his African heritage. Around 2007 his output shifted from the experimental to the dance floor, taking classic deep house tropes and updating them with his attention-to-detail and sound design. The next decisive step in his artistic development was incorporating his vocals as one of the focal points of reference in his music. Since then, his low baritone voice has become one of the most distinct in electronic dance music. Here are 10 of our favorite Portable (and Bodycode, his other, now on hiatus, alter ego) cuts from his nearly two decade career. All together it ought to get you in the mood for his live set at the next Telekom Electronic Beats Clubnight at Gewölbe in Cologne this Friday. RSVP here. To learn more about Telekom Electronic Beats' Clubnight series, and to see if one's coming to your town, click here.
Portable, "Adhesive" (Context 2001)
Back in the day, Portable was part of a new wave of producers enamored by clicks, cuts and abstracting classic techno and IDM tropes. Released on Sutekh's label, Context, "Adhesive" is a perfect slice of robotic dub-infused electronica complete with vocoder vocals and swathes of organic percussion.
Portable feat. Lerato, "Body To Body" (Yore 2007)
The second half of the '90s saw Portable move further into classic deep house territory. Instead of pastiche, he developed his own modernist variations of well-worn sounds. "Body To Body" is especially endearing. The sultry vocals come courtesy of Lerato, the owner of Süd Electronic, and turn "Body To Body" into a seductive slice of house.
Portable, "Release" (Perlon 2008)
Portable's move to Perlon in 2008 initially came as a bit of a surprise, but in hindsight, it makes sense. Zip has always had a soft spot for well-composed, extended songs (remember "Bushes" by Markus Nicolai?). Stretched out over 11 minutes, "Release" is an epic tale of bittersweet yearning. It's layered with Portable's rich baritone voice, which is more present than ever before in this beautiful house ballad.
Portable feat. Lcio, "Surrender" (Live At Robert Johnson 2014)
"Surrender" is arguably one of the producer's most popular tracks—thanks in part to DJ Koze, who included it in his 2015 DJ-Kicks mixed CD. Portable has never been more pop-oriented than he on this track, which is possibly one of house music's more beautiful love songs.
Portable feat. Lakuti, "A Deeper Love" (Perlon 2011)
"A Deeper Love" is a track from Portable's 2011 album on Perlon, Into Infinity, and marks the second time that Portable teamed up with Lakuti following "Body To Body" (Lakuti and Lerato are both monikers of the Berlin-based producer Lerato Khathi). Here, Abrahams leaves out detailed sound design out in favor of a more classic deep house workout.
Bodycode, "Imitation Lover (Dub)" (Spectral Sound 2009)
Bodycode was originally Abrahams' more dance floor-focused alter ego, but he eventually integrated the moniker's functionality into his Portable tracks and put Bodycode to rest. "Imitation Lover" is a driving piece of uplifting old school-not-old school house music aimed squarely at the dance floor.
Bodycode, "A New Species" (Naïf 2010)
"A New Species" is yet another fine example of Abrahams' ability to stretch a track well beyond the 10-minute mark. Its tracky, drugged-up sounds are an update to mid '90s wildpitch and a fitting addition to Efdemin's acclaimed Naïf label.
Portable, "Symmetry" (~scape 2006)
"Symmetry" represents another piece of serene Portable melancholy, this time on Barbara Preisinger's and Pole's ~scape label. Beautifully layered pads, melodies and barely-audible vocal bits swell in and out of sight of the warm but insistent thud of the bass drum.
Portable, "Ok Then" (Musik Krause 2008)
"Ok Then" is one of Portable's most straightforward dance tracks. The classic house chords set the tone over polyrhythmic percussion and digital, catapulting blips. It's certainly not your usual American deep house-inspired pastiche.
Portable, "Don't Give Up (Bodycode Remix)" (Süd Electronic 2007)
Abrahams remixed himself on this one, molding the Portable original to Bodycode's more sinister aesthetic. For nearly 12 minutes, the track twists and turns with mantra-like vocals and eerie synths that simultaneously irritate and sooth.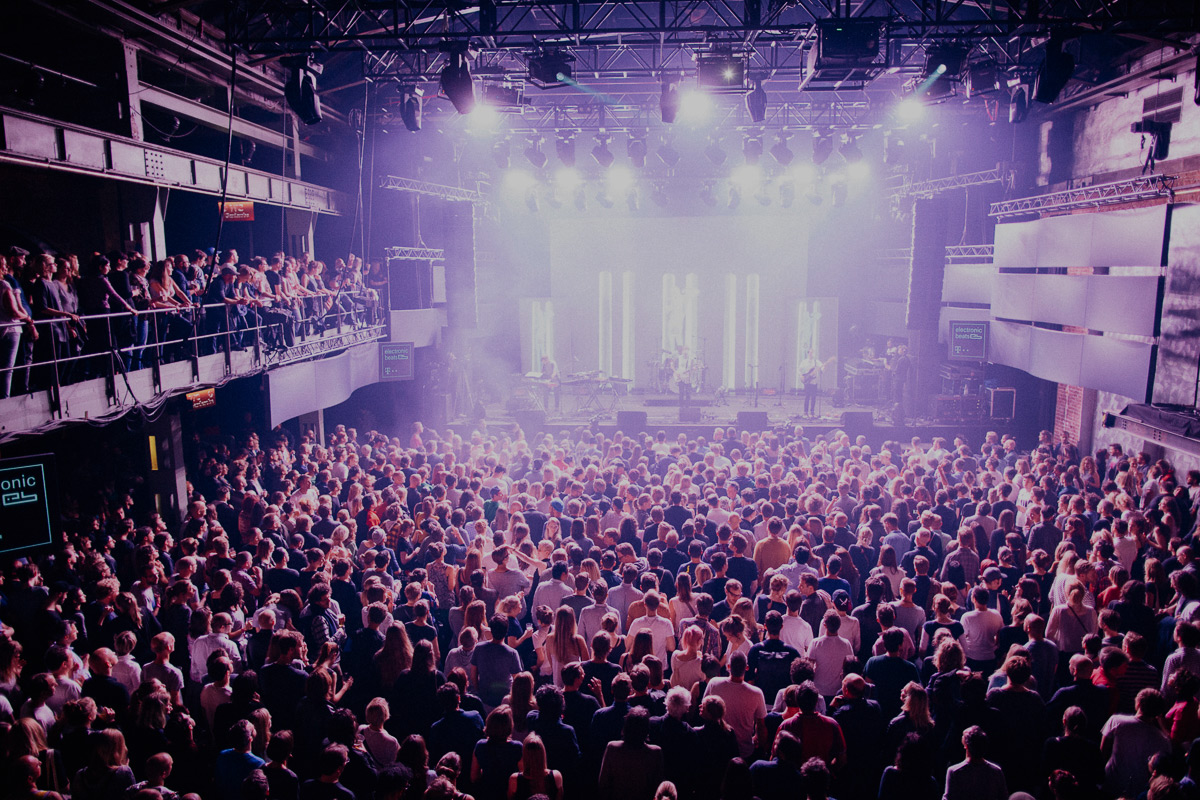 newsletter
Subscribe to the electronic beats Clubnight newsletter.