February 23, 2017
Silent Servant Shares His Five Essential Visual Influences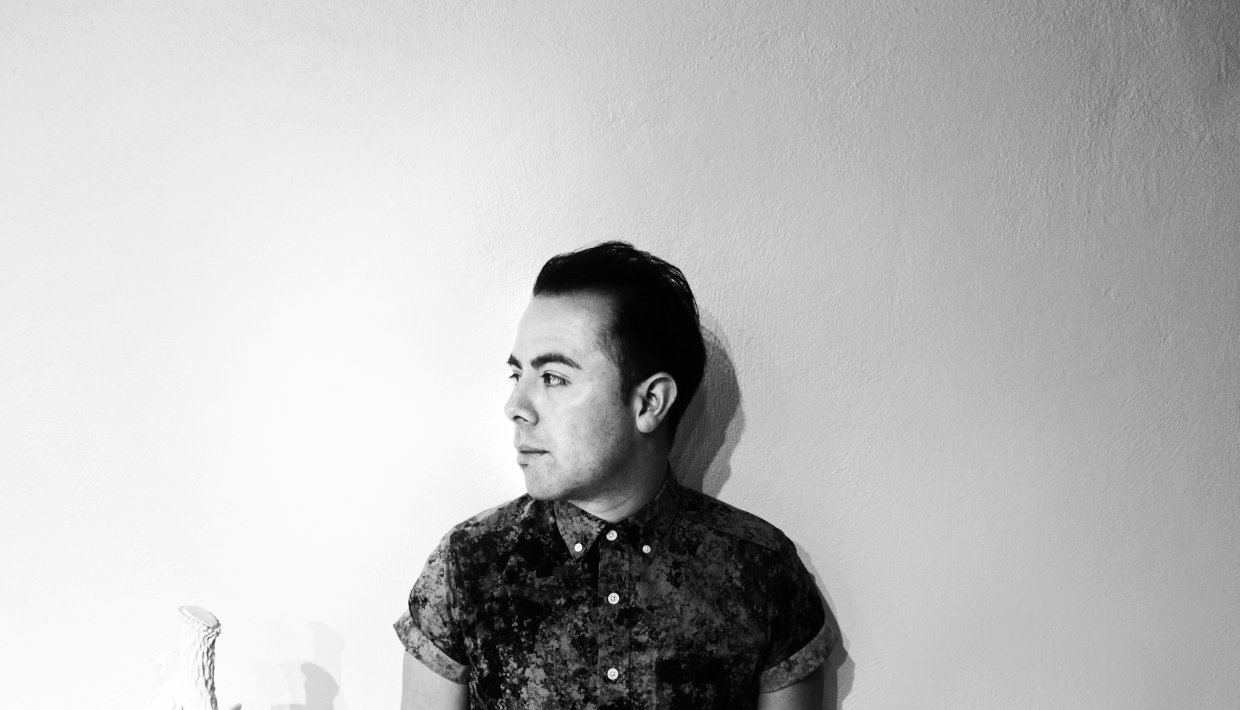 Silent Servant (a.k.a. Juan Mendez) is a man of many talents. As a DJ, producer and label-owner, he's made a name for himself as one of the techno scene's most distinct figures. He works in a dark and gothic vein influenced by industrial, darkwave and minimal synth. This is apparent in his DJ sets as well as in his original productions on labels like Hospital Productions and Cititrax as well as his own Jealous God imprint and Sandwell District, the now-defunct stamp he helped to co-found. One thing that ties his work together is excellent graphic design, and that's because he works professionally as an art director. We thought it fitting, then, to ask Mendez to run us through some of the visual works that have inspired him over the years. Give it a read below, and be sure to catch him when he perform this Friday at MMA in Munich as a part of Telekom Electronic Beats' Clubnight party series. RSVP here.
Sam Haskins, Five Girls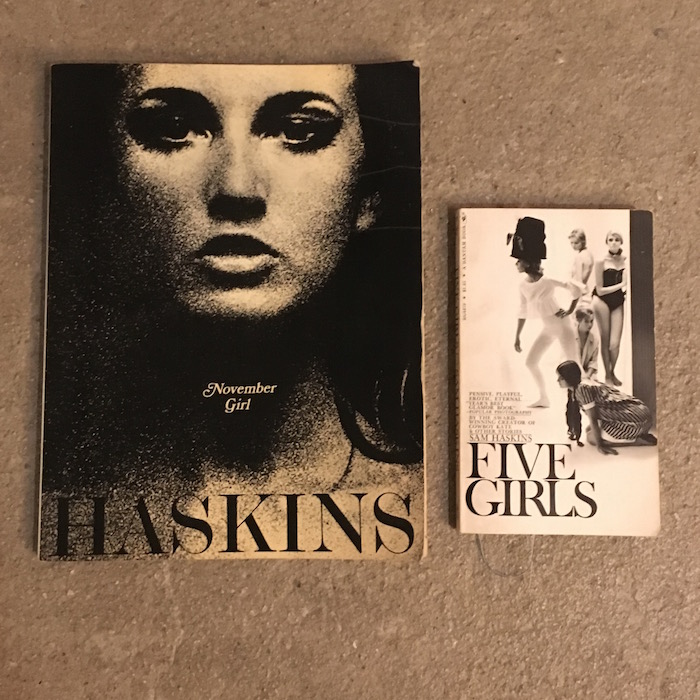 These are graphic explorations of the photographic process. Sam Haskins' stark work was very influential for Sandwell District. In the original 1962 foreword to his photobook Five Girls, Haskins wrote "Five Girls represents many things to me: A serious project that served as a clearing house for graphic ideas which were floating around in the back of my mind. A fun project which was a relief from highly disciplined advertising illustration. An opportunity to control the full cycle of an undertaking, from the first conception of the idea and choice of approach, through the photographic processes and selection of pictures, to the final detailed layout and design."
Stefano Tamburini and Tanino Liberatore, RanXerox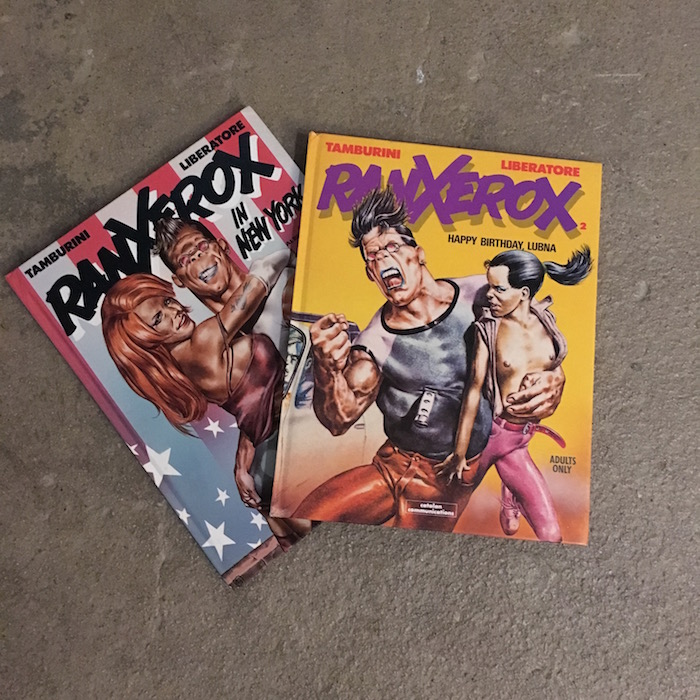 This is point-blank future in color. I can't say much else besides that it's amazing.
Andy Warhol, Shadows And Other Signs Of Life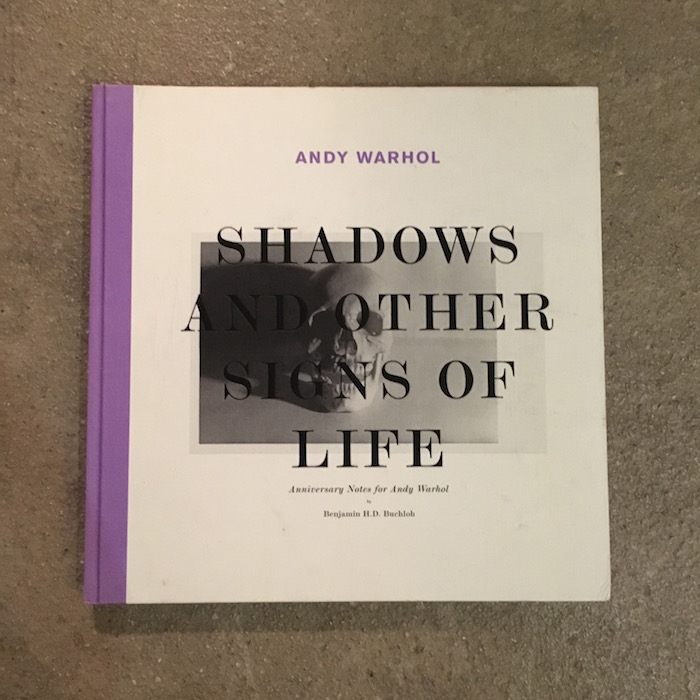 This is one of the most influential books I've ever read. I am not a photographer, but I use the medium in a utilitarian way to assist my graphic compositions. This book showed me the beauty and simplicity of mundane objects. It showed me that there can be beauty in very common things. The anniversary notes, written by Benjamin H.D. Buchloh, explain that it's a book that examines "the shadow. Beginning with photographic still lifes of skulls and taxidermied animals, then moving on to male nudes, tabletops and table settings, celebrity portraits, gems, fruits and many amazing still lifes of hammers, sickles, shoes and other ordinary objects that presage Fischli and Weiss' Equilibres by several years, Shadows And Other Signs Of Life concludes with Warhol's photographs of actual shadows and an outstanding selection of abstract silkscreens, stenciled works and piss paintings."
Maurizio Cattelan and Pierpaolo Ferrari, Toilet Paper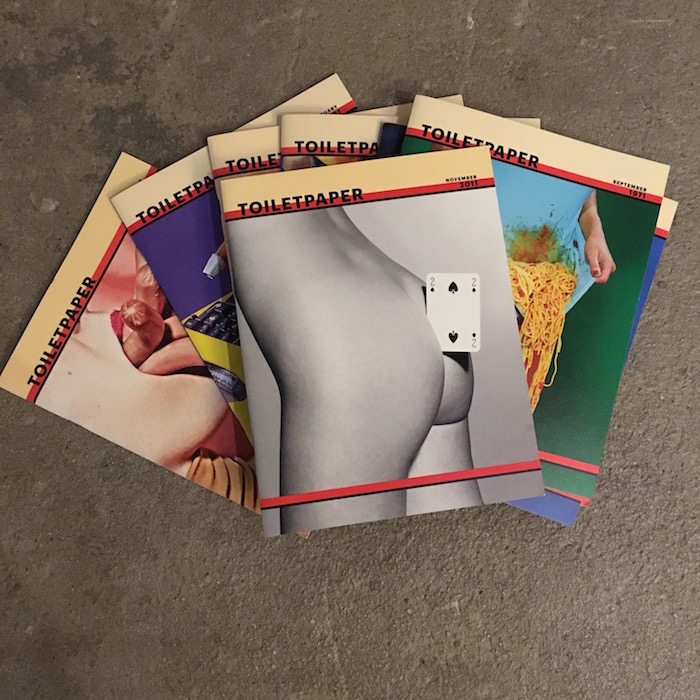 Toilet Paper is a magazine by Maurizio Cattelan and Pierpaolo Ferrari, published by Damiani Editore. They are artists, pranksters and creative directors. I can't say enough about how amazing both of them are. The only thing I can really say is: search this one out. I was lucky enough to see the Maurizio Cattelan exhibit Not Afraid Of Love  at the Monnaie de Paris. It was one the best things I have seen in real life, period.
Tom Wesselmann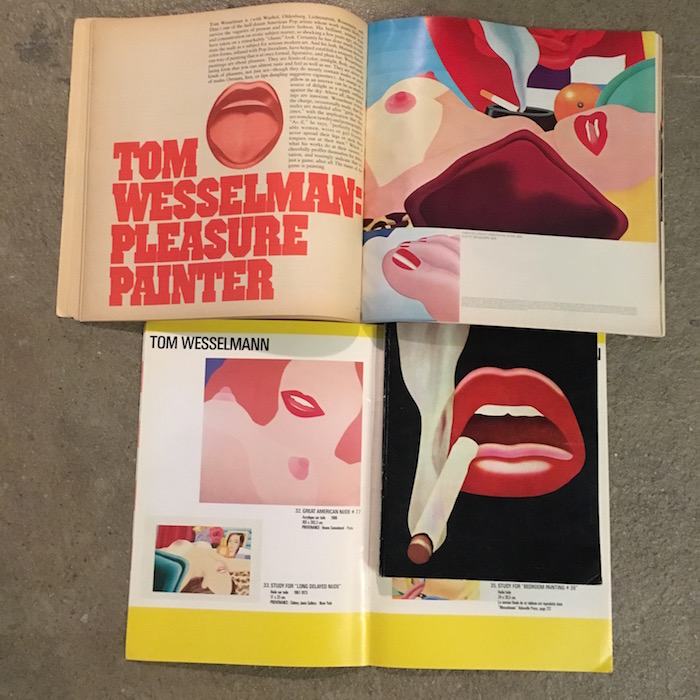 What I like about Tom Wesselmann's work is its explosions of color and simplicity. It showcases sexuality, pop and humor in the best of ways.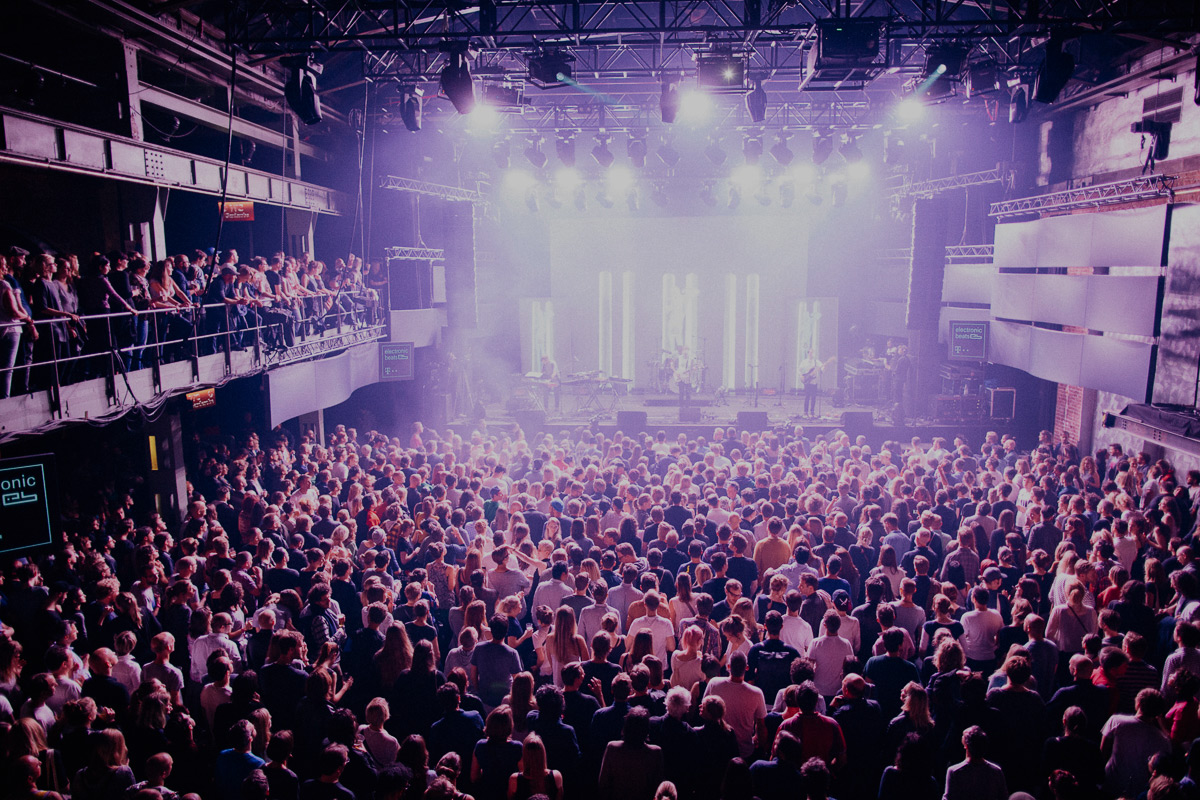 newsletter
Subscribe to the electronic beats Clubnight newsletter.